Let's not hide the elephant in the room: China copies American companies.
And they are great at it.
Huawei copied Apple.
Didi copied Uber.
Weibo copied Twitter.
Baidu copied Google.
But the Chinese have become not just great copiers, they've also become great innovators, and that's when it gets scary in the competition of global economies.
China, prior to the 21st century, was not even on the global technological landscape. Now, in 2019, China is in the lead. PricewaterhouseCoopers estimated in 2017 that AI deployment will add $15.7 trillion to global GDP by 2030, and that China will take $7 trillion of that total while North America will take far less, $3.7 trillion and Europe comes in third place, with $2.5 trillion, and "developed Asia" (mainly Japan, North Korea, India, Taiwan, Malaysia, Philippines, Indonesia) far behind, with $0.9 trillion [1].
But now, Chinese Huawei is now innovating faster America's Apple, being the first company to launch dual-cameras and water-proof smartphones (which Apple later copied). Just like how Huawei flipped the playing ground in the smartphone industry, one electric vehicle company that produces cars that looks nearly identical to Tesla Models is innovating faster than anyone expected.
People love to label Chinese companies that copy American business models as "X of China." And I've written about The Netflix of China: iQiyi before too.
Now we have the "Tesla of China"
NIO: The Tesla of China
I recently wrote about Tesla here: Is Tesla Stock a Buy?
But now it's time to bring it to China.
NIO Inc. ($NIO) is China's premium electric vehicle company, and they are innovating electric vehicles faster than Tesla can hit its production estimates (albeit, hats off to Tesla for having a great Q2 2019 performance. My Tesla shares thank you for that, Elon Musk.)
NIO operates internationally in San Jose, California;  Munich, Germany; and London, United Kingdom. NIO has stores and factories across mainland China. NIO sells SUV models (The ES6 and ES8) and a luxury model EP9 pictured below. Now tell me this doesn't look badass.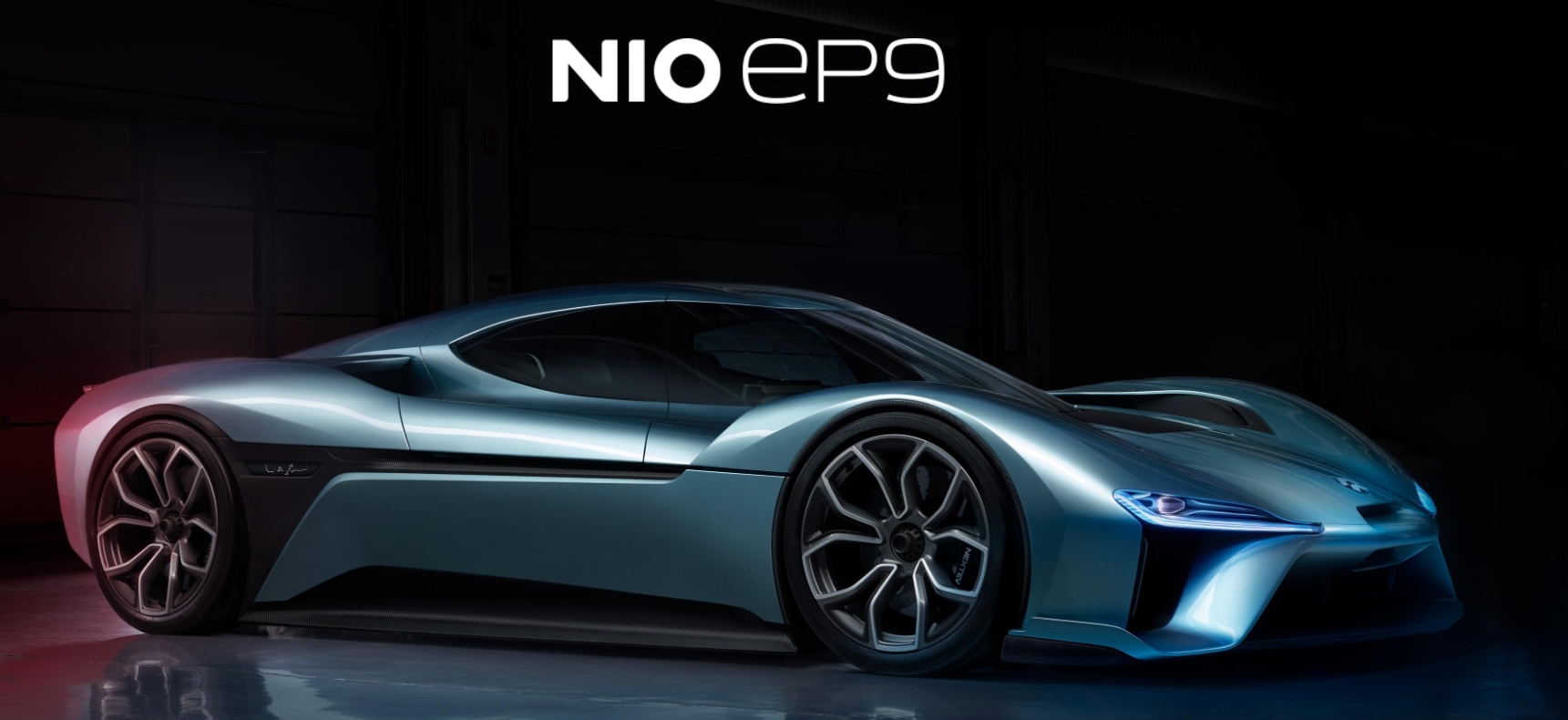 They also have a new "Concept Living Space" model "EVE" also listed on their website (swipe to see pictures of "EVE"). Now tell me the Chinese aren't good at innovating.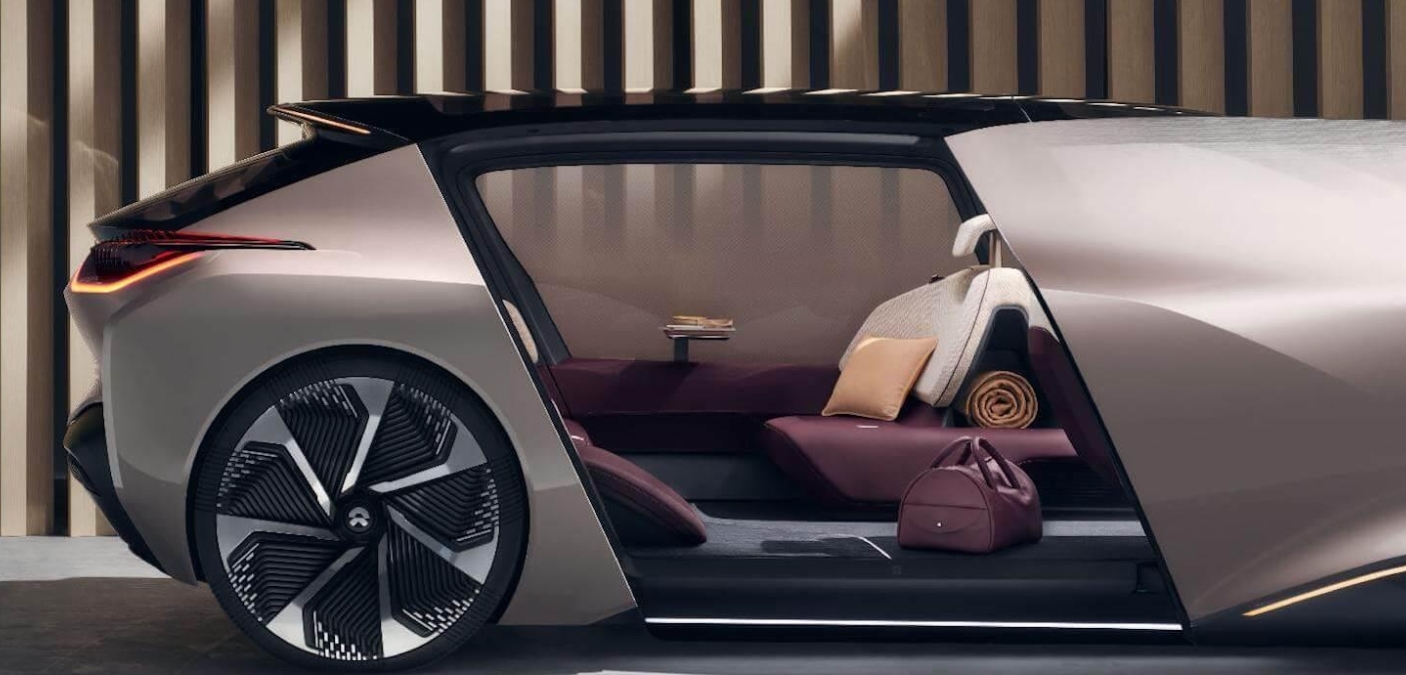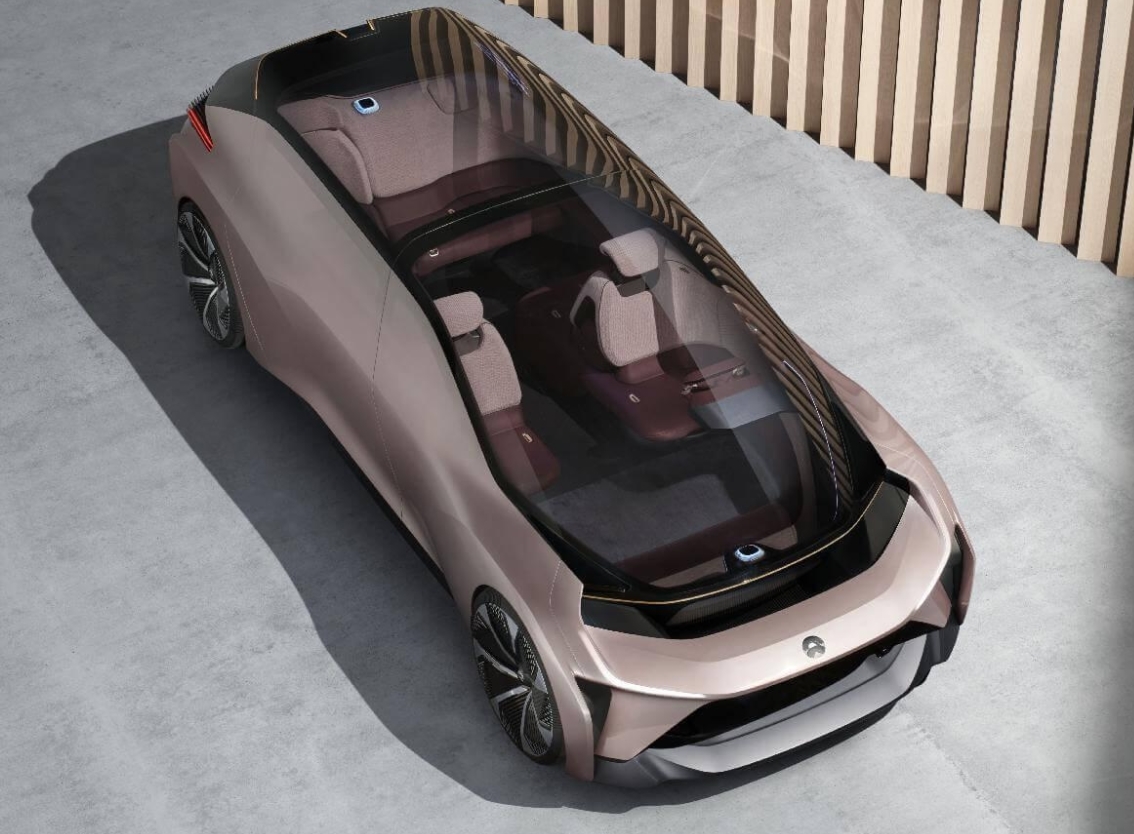 NIO's comparative advantage over Tesla is its "Smart Car" function. Each NIO model has a Smart Device AI Robot "Nomi" that is voice-activated and can help operate basic car functions. And this little thing is quite badass. When he/she talks, the little eyes move around and point in your direction. Creepy? A little. Cute? Definitely. Hotel? Trivago.
Here's a short video on the NIO website showcasing Nomi's functions, such as playing music and adjusting volume, taking selfies, automatically closing the sunroof, giving you directions and notifications on the weather. (Apologize for no audio. Click here to watch video on NIO website)
COMPANY NUMBERS [2]
Now that I've bragged enough for NIO's cars, let's talk fundamentals of the business.
Market size we can see right away that NIO is a much smaller company market cap-wise, at $3.79 B compared to Tesla's nearly $40 B. NIO is relatively new, founded in 2014, compared to Tesla which was founded in 2003. And the EV market is even more saturated in China. NIO Inc. is trading at $3.40 / share as of market close Thursday, July 11th, 2019.
NIO has sold 15,000 units of its flagship ES8 SUV since June 2018, when it started delivering the model. That's just 1% of China's total electric vehicle car sales, including battery and hybrid models, in the same period. Subsidy cuts could further impact NIO's business—government subsidies for the ES8 were cut by 40% to 67,500 yuan ($9,800) last year and will be reduced further to 11,250 yuan ($1,600) beginning June 26, NIO said. [3]
Revenue NIO also is not profitable, making $760 million USD with the cost of revenue of $800 million USD with a gross loss of $40 million USD last year. By 2018, NIOIt got even worse though in the first quarter of 2019, with a reported loss of $390 million USD, a 70% increase from a year ago.
Because the company is making such huge losses, we don't have an EPS ratio, nor a P/E ratio.
Cost is not cheap. NIO's flagship SUV models, the ES6 and ES8 start at roughly $50,000 and $70,000 USD, respectively. The EP9 sports performance model can cost you at least a cool $1.48 million.
Volatiliy is extremely high for this stock. Just yesterday, July 11th, NIO dropped 7% by close. But in the past month, NIO has gone up 27%. We'll see where NIO ends up at the end of the week after Friday, July 12th tomorrow.
COMPARATIVE ADVANTAGE: BACKED BY BEIJING
Tesla's comparative advantages are:
Being a first-mover in the EV industry;
Brand image and brand value;
Elon Musk
NIO Inc.'s comparative advantages are:
HQ in China (low cost, centralized Chinese market);
NOMI AI "Smart EV Vehicle";
Backed by Beijing
For both Tesla and NIO Inc., the third point is probably the most valuable.
Tesla will live and die with Elon Musk. NIO Inc. will live, but will not die with Beijing backing it.
The major plus side of being a Chinese corporation is the help of the state. The state does not want you to fail. The state also does not want American companies to come into China and steal the market.
That's why UBER was ousted out of China and replaced with Didi (Chinese UBER). Google, Facebook, Instagram, Twitter are all banned by the Great China Firewall.
Now NIO Inc. is being backed by Beijing after being selected as the favor of the abundant EV market:
NIO is establishing a joint venture with a state-owned fund, Beijing E-Town International Investment and Development company (E-Town Capital), the company said during its first-quarter earnings conference call today (May 28). E-Town Capital will put 10 billion yuan ($1.45 billion) into NIO China, as the Beijing-based JV will be called, in exchange for a minority stake. [3]
Major Concerns for NIO Inc.
lingering US-China trade war;
Crazy debt ($616M end of 2018);
very small market share in an oversaturated EV market in China;
During the first quarter, the gross profit margin on vehicles sold was negative 13.4% (which means the company is losing money whenever it makes a sale);
a slowdown of deliveries;
competition from Tesla and their new Gigafactory 3 in Shanghai expected to be completed within the next year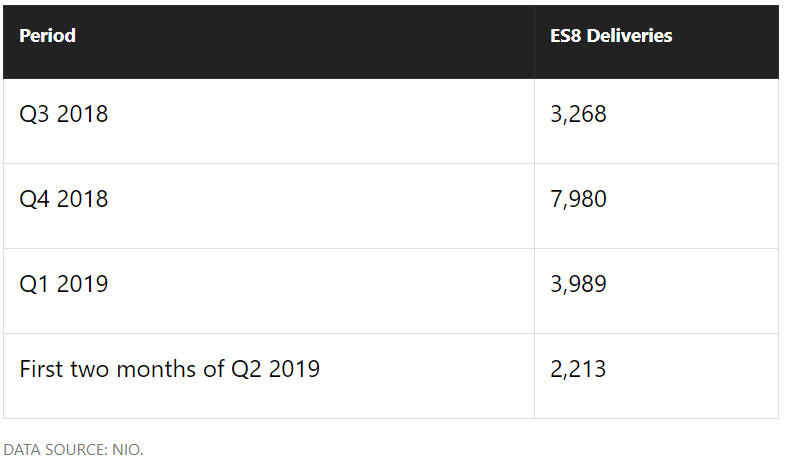 With all these concerns, will NIO Inc. survive long enough to prevail? They are swimming in debt, and are expending large amounts of cash every year for manufacturing & production, R&D, and operations.
Although still a young company, founded in 2014, and only IPO'd last year at $6.26 / share on the New York Stock Exchange, will there be a market in China—or the rest of the world—for NIO Inc. to succeed?
FUTURE?
China has the largest EV market in the world. Some forecasts estimate that by 2025, with the support of Chinese government subsidies and encouragement to buy EVs, that EV sales will account for 50% of the Chinese auto industry.
Right now, customers have two options of choosing the cheaper ES6 SUV or the ES8, with the NIO-Sedan on pause. A third vehicle option is reportedly in the works for 2020, rumored to be another SUV.
And my hope is for NIO Inc. to capture a larger market share for their "Smart Electric Vehicles." And perhaps NIO Inc. will follow in Huawei's footsteps, that is, by learning from Americans models but further innovating to release even better products.
---
Disclaimer: As of this writing, I own shares of NIO Inc. as well as call options for NIO Inc.
Read about Tesla here: Is Tesla Stock a Buy?
Read more about China here: China
Read more about stocks to invest in here: Stocks Page